Despite the difficulty of fewer jobs for recruiters in certain industries and cities, many companies have acknowledged that hiring freezes and attrition are more favorable than layoffs.
Curbed hiring plans have affected recruitment activity in many industries in Q1. Businesses have also expected to focus less on entry-level jobs. This is especially true with staffing agencies looking to hire office workers with job-specific skills. With persistent job shortages in 2023, companies need to think outside the box and consider other options when recruiting new employees.
Internal Employee Retention, Productivity, & Promotion
During a hiring slowdown, employers should focus on optimizing their hiring process as well as taking wins from those who were already hired. A recruiter is only as great as their hires. This means while times may be slow, you can take the time to help existing employees grow and become better. Focusing on retention, productivity, and internal promotions can be a great way to be an asset while hiring is slowed or stopped. Also, take a look at the process of recruitment methods and evaluate how it can be improved. It also means looking at your recruiting tech stack and seeing if any tools need to be updated or replaced. Moreover, it's important to provide employees with performance feedback and think about ways to provide them with development opportunities.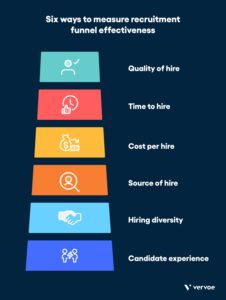 A slowdown in hiring can be advantageous, as it gives businesses time to assess and re-evaluate their recruitment processes. It advises that recruiters focus on building relationships with candidates and providing feedback that is meaningful to them. – Announcing hiring slowdowns can be beneficial for both employers and potential employees. Several companies have recently commenced layoffs, but freezes and attrition are more favorable than job cuts. This means that the company will continue to run their businesses at a somewhat slower pace than usual. Slowdowns, freezes and attrition allow recruiters to focus on the most important tasks without the pressure of making quick decisions on new hires.
Performing as A Recruiter, Even During a Slow Down.
Optimizing your recruitment process and taking a strategic approach to talent acquisition can help you make the most of a hiring slowdown. Additionally, recruiters should focus on building genuine connections with existing hires to ensure strong relationships that will stand the test of time.
This could involve gathering actionable insights about how your hires are performing and helping create opportunities for them to succeed. Even during a slowdown or freeze, the job of a recruiter is to MANAGE RELATIONSHIPS, whether that be between you and a candidate, or a hire and their respective boss creating an open and transparent hiring process all around builds trust between the recruiter and your company.
Focusing on Only the BEST
During a hiring slowdown, it's important to focus on great hiring. This means having great recruiting and talent functions that are able to identify the right skill set for each role as well as hone in on the best candidates. This is also a great time to consider hiring more recruiters who can make sure all of your processes are up-to-date with modern best practices that will help you find top talent more quickly. Hiring freezes and attrition are more favorable than layoffs because they allow you to cut costs while maintaining some level of continuity in your workforce. They also help save money by avoiding additional recruitment fees or training expenses associated with new hires.
Recruiters can make the most of a hiring slowdown by hitting other sectors, such as tech hiring. The marketing sector is seen as a bright spot in the economy and is not being hit by inflation or companies bleeding money. This is an opportunity for recruiters to make sure they are taking advantage of any open roles in the marketing sector.
With a hiring slowdown, hiring managers and recruiters should focus on investing in their people practices and the few jobs that are available to you. You need to make sure to bring forth only the best. This means sourcing candidates from multiple places and using a great ai-hiring tool to analyze their resumes contextually with a tool like Unnanu.
This can help make management feel like you are doing something positive for their business. Recruiters should be encouraging employees to update their LinkedIn profiles, attend industry events and indicate any potential interest they may have in leaving their current job. If the economy is causing companies to tighten their belt on money, then recruiting more staff can become a difficult decision. But with attrition and hiring freezes it can make top-quality recruiters shine like never before.